TUkutumb is an Integrated Internet-of-Things Framework which aims at digitizing living spaces by creating energy efficient, smart, intelligent and connected premises and spaces. The framework comprises of a light weight IoT Server Stack on the Cloud, a Smartphone Mobile App and a range of products which can transform your home to a Smart and Intelligent premise.
Our solutions support both Sensor and Trigger based actions. You can schedule tasks, build custom scenarios or just let the sensors take over and trigger actions based on the ambient condition of your premise, while you have all the notifications, alerts and insights on your phone from wherever you are.
We use multiple communication technologies in our products which seamlessly switch from one to another to provide you a seamless access to your premise from virtually anywhere on the globe...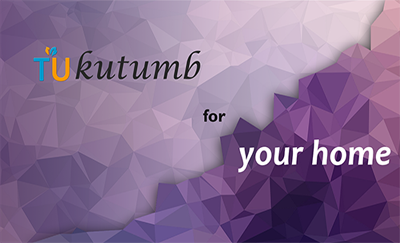 TUkutumb IoT Framework provides you a rapid path to IoT enable your existing electrical and electronics products and make them Smart and Intelligent. Drop in our IoT Enablement Module, configure your product and you are ready to go!
Use our Products designed with hooks for 'Pay for as much as You Use' and let TUkutumb IoT help you set new paradigms and carve out new business models for you.